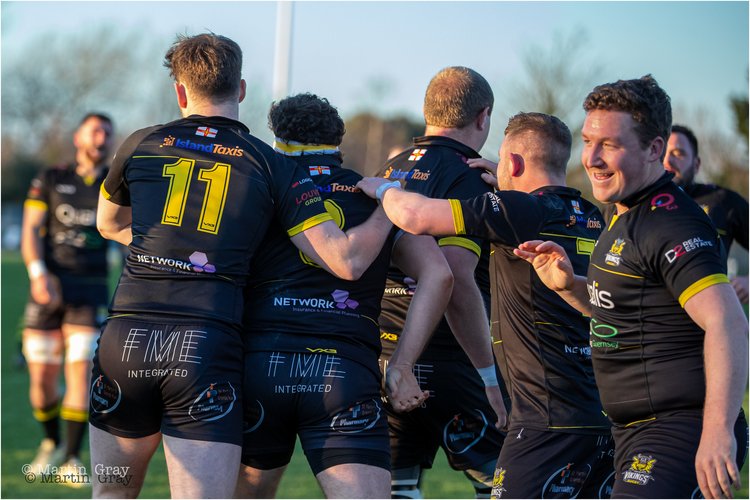 St Jacques Vikings praise Network for helping the club to grow
St Jacques Vikings, sponsored by Network Insurance & Financial Planning, have their first home game of the season this Saturday, against Gosport & Fareham 2nds.
Network has sponsored St Jacques for many seasons, and the club says our support both on and off the pitch has been hugely important in the growth of the club, which has developed into a serious, competitive rugby team.
St Jacques Vikings now have more than 50 players, an excellent coaching & management team, and a strong supporter base. 
'Network's support has enabled us to not just just develop the club, but also develop many young players, which is at the centre of the club's ethos,' said James Mroch, the club's commercial, sponsorship & marketing manager.
'Many of our former players have gone on to play at much higher levels. The support of Network definitely helped make that happen.'
St Jacques Vikings got their first season in the newly created Counties 3 Hampshire league off to a storming start with a 78-12 victory over Fareham Heathens in their first game of the season, and a massive 107-0 win again Portsmouth 2nds at the weekend. 
Following the Rugby Football Union's decision to restructure the English clubs championship from this season, the Vikings find themselves competing with Hampshire-based clubs as they seek to climb the English rugby pyramid.
Ollie Goater of Network said: 'We are very proud sponsors of St Jacques Vikings and wish them all the very best for the season ahead. It's fantastic to see how they've grown in recent years, and we look forward to seeing their success unfold in this new league.'
Sign Up To Our Newsletter
We'd love to stay in touch and keep you up to date with the very best insurance and financial planning advice