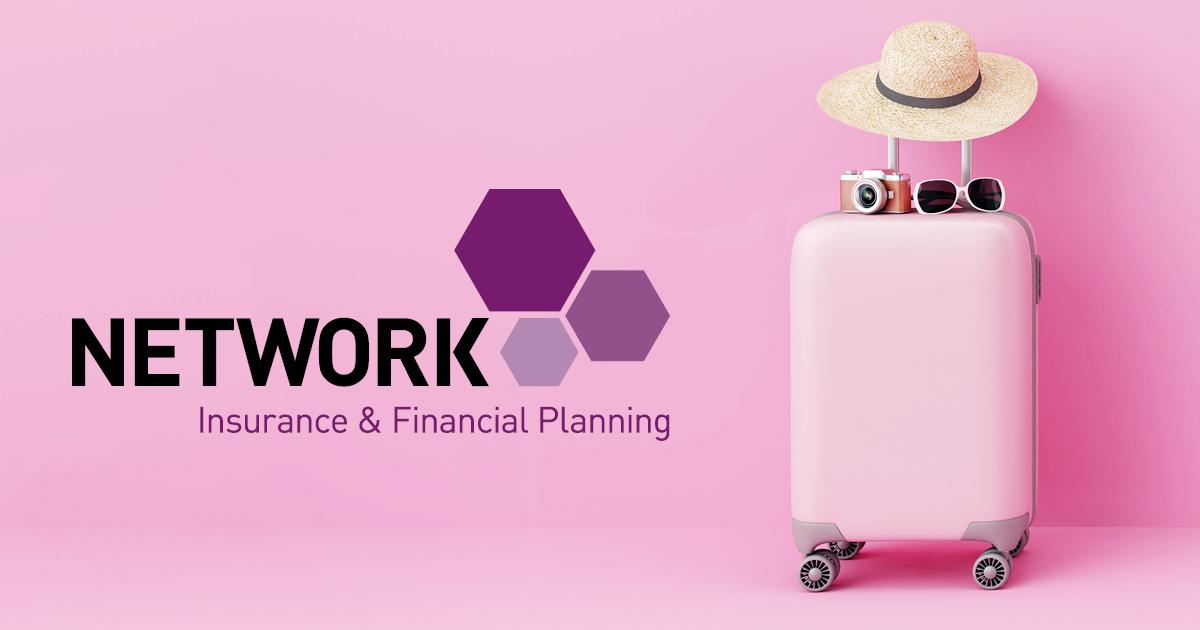 Don't let your travel insurance let you down
The travel landscape is changing quickly.  Wanderlust is back as many border restrictions worldwide are being removed or eased.  After more than two years of Covid-19, a lot of travellers are itching to spread their wings again and get onto planes, see new sights, experience other cultures, and have a proper break.  The pandemic has created a broader awareness of travel insurance and now more than ever it's important to get the right policy. 
A key question our customers are asking us is "does travel insurance cover Covid-19?".  The answer is yes, our travel insurance policies now treat Covid-19, in all its variants, like any other illness that you could contract while travelling or that could prohibit you from going on your trip.  We hope that this revives hopes for a brighter year ahead.  If the virus moves from pandemic to endemic status, then travellers are likely to be more comfortable taking bigger trips. Now could finally be the time to learn surfing in Costa Rica, visit an exotic island, or go shopping in New York.
As islanders prepare to travel in large numbers again, we've taken the opportunity to update our website so that customers can now buy travel insurance online.  We're also available on the end of the phone line on 01481 701400 if you prefer to chat things through.  A comprehensive travel insurance policy is invaluable and is an essential part of preparing for your trip. If you are uninsured, you (or your family) are personally liable for covering any medical or other costs resulting from unexpected incidents or accidents. If you can't afford travel insurance, you can't afford to travel. 
Different types of travellers need different types of insurance advice, so with this in mind, it is important that you source insurance cover that meets your requirements. There are thousands of different products available on the market via multiple sources, which can make the choice difficult. The worrying fact is that most consumers purchase an insurance policy based solely on price, rather than ensuring a policy meets their requirements and would cover them if the worst happens.
Comparison websites appear to provide several options at competitive prices. However, these sites do not compare products on a like-for-like basis and are price driven to capture the consumer's attention. As they say, the devil is in the detail, and the Key Facts documents and fine print should always be read thoroughly before deciding to purchase a policy.
Our advice: be wary of comparison websites as the cheapest policy is not always the best policy.  There is no point spending money on travel insurance that doesn't give you the cover you need.  Other travellers may rely upon the travel insurance provided by their credit card. These policies are in essence provided with bank accounts and are not tailored products offered by an insurance professional.
One of the safest ways to ensure you have the correct cover is talking to an independent insurance broker like Network Insurance. This can mean the difference between being left with a large medical bill and stranded in a foreign country, to receiving first-class treatment and being repatriated home, at no additional cost to you. 
Peace of mind will make your holiday more enjoyable and another benefit of choosing a broker, like Network, is that we provide a free claims service.  This means experienced claims handlers will support your claim from start to finish. You are our client, not the insurers, so we will do all we can to help you, and ultimately hope to get your claim settled. One of the pitfalls of going direct to an insurer or using a comparison website is that you have no support to assist you in submitting the claim (which can be a lengthy and difficult process) and nowhere to turn to should the insurer decline your claim.
If, however, you are more of an independent traveller and feel comfortable making the choice yourself, here are a few good tips to ensure that you source a policy that meets with your requirements: -
Ensure your travel insurance covers all medical expenses for injury or illness
If you have pre-existing medical conditions, make sure these are covered; it may cost a little more, but cover is available
Make sure that there is a 24-hour worldwide medical emergency number
You should make sure it covers theft of valuables, damage to baggage and cancellations or interruptions to flight plans
Make sure any activities you intend to do whilst away are covered. High risk or non-standard activities are generally excluded but can be included for an additional premium
Ensure the policy provides cover for all members of your family
If travelling from the Channel Islands, ensure cover is extended to include adverse weather, especially fog
We are feeling optimistic about the future, and we want to help you get out there and learn how to travel again. To find out more about our products please contact one of our qualified advisers on 01481 701400 or visit our website www.network.gg
Sign Up To Our Newsletter
We'd love to stay in touch and keep you up to date with the very best insurance and financial planning advice