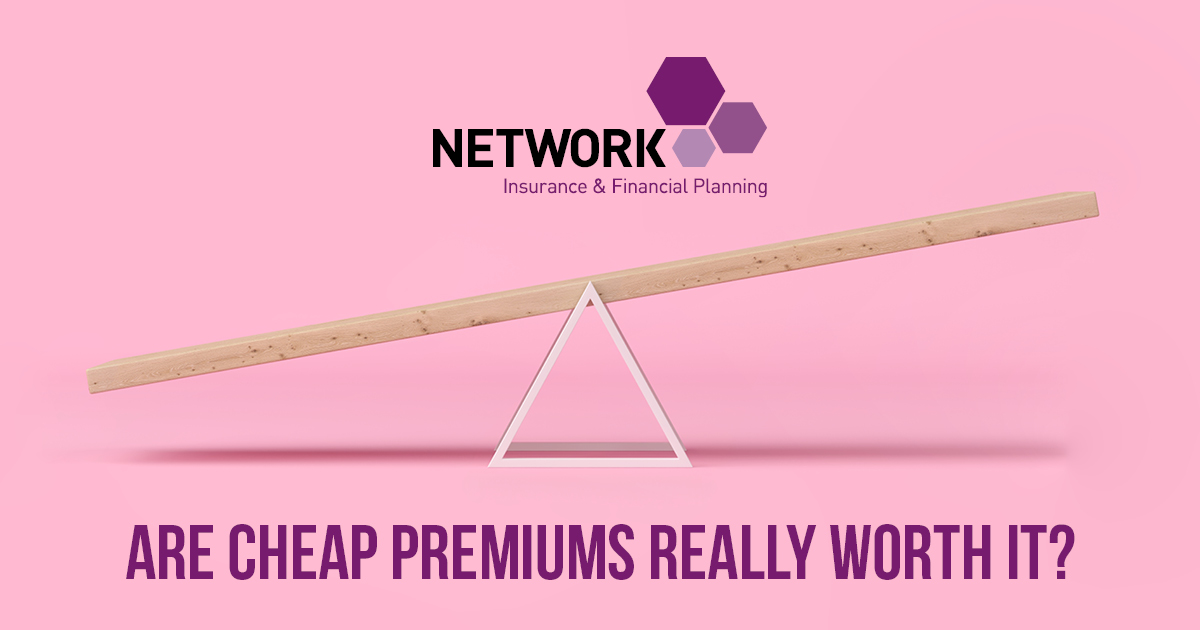 Choosing the right insurer
Searching for 'the best quote' is common in the world of insurance, but as with many things in life cheapest isn't always best. The value added by a professional broker can be considerable. But in a post-pandemic world with belts tightened, it can be difficult to convince the modern customer of the benefits a broker can provide.
Value or "value for money" is a subjective concept. But in this industry, we can't necessarily obtain the best value simply by getting a low premium. It's all about what lies beneath: the actual insurance. Cheaper products may not necessarily cover as many eventualities, meaning that they may be less likely to pay out in the event of a claim. But isn't that the whole point of insurance? That a pay-out will be made when something goes wrong? If a claim is not settled, this negates the purpose of the insurance and indicates that the premiums are a waste of money. 
With this in mind, it's not surprising that some people have a negative opinion of insurers overall, which in truth is not really fair. Provided that you have the correct product for you and are fully aware of the terms of the policy, you should get exactly what you are paying for.
This is where a professional broker can enter the ring. Insurance is a complex subject, and we believe it's important for a customer to seek independent advice to ensure that the product they are buying is the most suitable for their needs and objectives. Not only this, but by helping a customer understand the product they are buying, this can help them to feel more confident about the "value for money" they are receiving; both from the product and the broker.
A good broker does understand that price is a sensitive issue, particularly in the current climate.  Nevertheless, the quality of product, sales service and financial security of the insurer are paramount, particularly when the time comes to make a claim.
The Channel Islands are fortunate. Both Guernsey and Jersey have a comparatively large range of insurance brokers to choose from. Consumers should make the most of this and engage and communicate with their broker.  This will increase the broker's understanding of your requirements and enable them to propose the most suitable solution for your wants and needs. Ultimately, if price is your primary concern, tell your broker this, and they will then balance this with the quality of the products available to ensure that you are buying a worthwhile product.
By creating a relationship with one broker, you will achieve continuity in the advice you receive. From a good broker you will reap the benefits when it comes to any changes or claims as you will have a more personal relationship with them.
It's our job, as brokers, to support people during some of the most trying and difficult moments in their lives; from losing a home to fire or flood, to crashing a car or becoming seriously ill. A good broker should offer you peach of mind that when the time comes, they've got your back. 
Sign Up To Our Newsletter
We'd love to stay in touch and keep you up to date with the very best insurance and financial planning advice