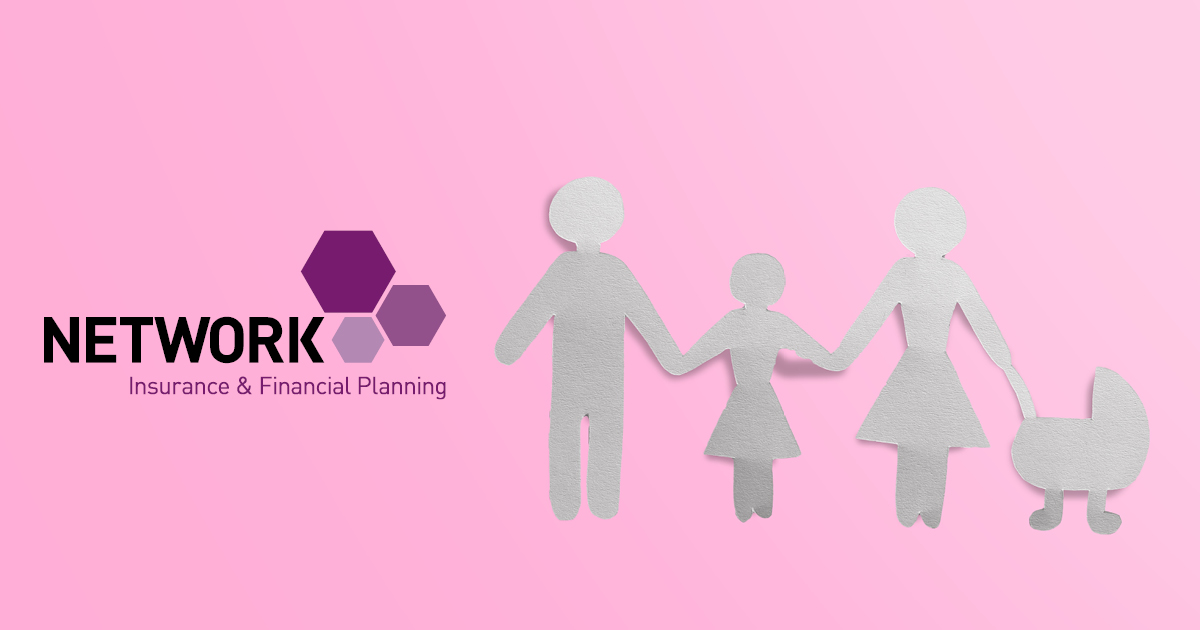 Can you afford not to get life insurance?
I decided on the topic of this editorial after a dinner with some friends one evening.  The subject of life insurance came up as one couple were looking to move house and get a new mortgage and had been told to get some life insurance but didn't really think it was worth it.
Despite my horror at this statement, in the interest of keeping our supper lighthearted, I decided not to start spouting everything I knew about life insurance whilst we ate our steaks, and instead the conversation moved on to a much more suitable Friday evening topic. 
The importance of life insurance
It is all very well for me, as someone who deals with life insurance on a daily basis, to preach about how important life insurance is and why everyone should think about getting it.  But what about the average consumer that doesn't know all the gory details and statistics?  Rather than telling them that they need life insurance, I decided to write this article to try and help readers understand why they need life insurance, or at least get them thinking about it.
I am at the risk of stating the obvious here, but given my inspiration for this, it seemed appropriate to start with a simple explanation of what life insurance is.
What is life insurance
Essentially, life insurance is a policy that will pay out if the life assured dies within the term of the policy.  This will therefore provide funds, either as a lump sum or in a series of payments, to the relevant people, to help them financially at a very difficult time.
When something as devastating as a death happens, no one wants to be worrying about how mortgage payments, bills or school fees will be paid.  Life insurance, in some form, can help with this and help protect your lifestyle even if the worst happens.
The options
There are many different forms and extensions of life insurance such as critical illness cover, which, as the name suggests, would pay out funds if one were to be critically ill.  These funds can be crucial in what is anyway a worrying and stressful time.
But one type of life insurance that I find is under-utilised in the Channel Islands is Key Person Insurance, to protect the business. 
For most companies, key people are their biggest assets, but companies often overlook the financial value that members of staff may bring, except to perhaps factor them in towards goodwill in the accounts.
Key members of staff can be the difference between success and failure, and the sudden loss of their specialist knowledge, skills or contacts could cause severe financial and operational problems for a company.
If we consider that companies insure most other assets from loss such as buildings, vehicles and computers; so why not insure the key people who could be more valuable than all fixed assets combined?
But whether it is personal protection or business protection, the same question needs to be asked.

What would we do if our key person were to die?
Whether that key person is a partner in our personal life or our business life is irrelevant when considering this question.
Cost vs benefits
One thing I have found is that a lot of people think life insurance is going to be very expensive and discount it immediately based upon this idea, without looking into it any further. 
The good news is, we are all living longer – average life expectancies are much higher than they used to be and this means that life insurance is now cheaper, as the life insurance companies do not expect to pay out as often.
I know what you're thinking; if it's so cheap because the insurance company doesn't think I'm going to die early, why bother paying for the cover?! The simple answer to that is, that yes, it is unlikely that anyone will die early, but it is not impossible or even implausible. Insurance is intended to assist for events that are low frequency but high impact. The insurance company can afford to take on the risk that someone might die, and that's why life insurance is cheap, but can you afford the risk? 
Food for thought
Whether in business or personal life, look at the impact a person makes in your life, and just consider this:
What would you do without them?
And even if you decide you really do not need life insurance - at least you will remember how much you appreciate them.
If you think you may require life insurance, it is important to ensure you get the right cover for you, and a qualified financial advisor can assist in this regard.
If you would like to speak to a Financial Advisor, please contact advice@network.gg and one of our team will be in touch.
Sign Up To Our Newsletter
We'd love to stay in touch and keep you up to date with the very best insurance and financial planning advice