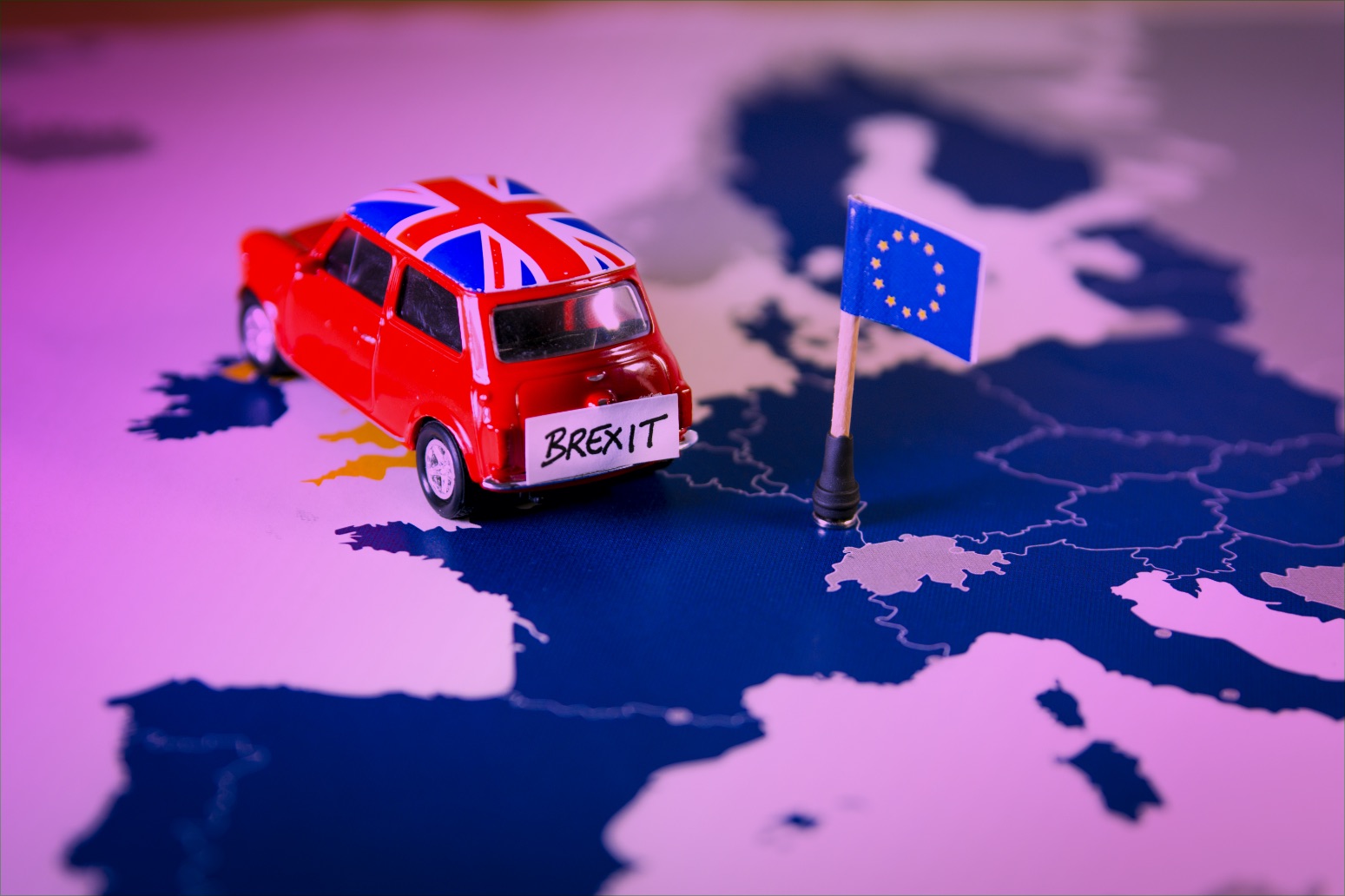 Brexit & Motor Insurance – What does it mean?
Uncertainty remains on whether the UK leaves the European Union without a Withdrawal Agreement (a 'no-deal Brexit'), if this happens, UK (inc Channel Islands & Isle of Man) motor insurance customers driving in the European Economic Area, Andorra, Serbia and Switzerland will need physical proof of motor insurance when they travel, commonly referred to as a Green Card.
What is a Green Card?
A Green Card is a physical document that acts as evidence that the minimum legal cover required is in force for the country visited whilst driving outside the UK.
Who will require a Green Card?
If you are travelling to the EEA, Andorra, Serbia and Switzerland and will return prior to 29th March 2019, they will not require a Green Card. 
In the event there is no deal, a Green Card will be required for all vehicles which travel in the EU after 29 March 2019 to prove that they have the required insurance, regardless of the level of motor cover provided on your policy. This is true even if you have a foreign use extension on your motor policy.
You will also require a Green Card if you're driving from Northern Ireland to Ireland.
If you're travelling with a trailer you must register any commercial trailer weighing over 750kg before towing them abroad from 28 March 2019. A separately registered trailer will require a Green Card. All trailers weighing over 3,500kg must also be registered.
What action do I need to take?
If you wish to travel to the EU post 29 March 2019 (assuming a no-deal) and require a Green Card please contact our office so we can arrange for your insurers to issue you with one.
How long will Green Cards take to process?
All Green Cards requested will be processed as soon as possible. For most insurers they will aim for this to be the next working day and dispatched the following day by first class post; however some insurers may take up to 5 working days so please ensure you request one in sufficient time.
Will there be an administration fee for the issuing of Green Cards?
Network Insurance will not be applying any charges for this process. It is our understanding that the majority of insurers will also not be charging any administration fee for issuing Green Cards. If your insurer will apply a fee, this will be advised to you at the point of request.
What will happen if I travel without a Green Card?
If you decide to travel without a Green Card, it is highly probable you will not be allowed to cross the border or gain access onto a ferry. If however, this isn't the case and you are allowed to travel and are then subsequently stopped and held at the roadside because you have not travelled with the correct paperwork, you could be fined and have your vehicle impounded. Please note there is NO cover under the majority of motor policies to pay fines and release fees if impounded.
Will your driving licence be valid to drive in the EU after March 2019?
In the event of a "no deal" situation, the States of Guernsey, Vehicle Linsencing (or for UK customers Department for Transport) has indicated that you may need to obtain an International Driving Permit (IDP) to drive in the EU. This would need to be shown in conjunction with your valid driving licence.
For Guernsey customers you will need to apply for an IDP via the Vehicle Licensing SOG - Driving Abroad, which will require the completion of an application form.
For UK customers the IDP is issued by the Government via Post Offices, so you will need to inform your customer to contact the Government for information on how to obtain one (as we cannot issue IDPs). 
It is important to note that there are different types of IDP. Which one you'll need will depend on which country you will be driving in:
A 1949 Convention IDP covers these EU countries: Spain, Malta and Cyprus; or
A 1968 Convention IDP covers all other EU countries plus Norway and Switzerland
To drive in Republic of Ireland you should not need an IDP if you hold a UK driving licence as Ireland does not currently require IDPs to be held by driving licence holders from non-EU countries
Sign Up To Our Newsletter
We'd love to stay in touch and keep you up to date with the very best insurance and financial planning advice